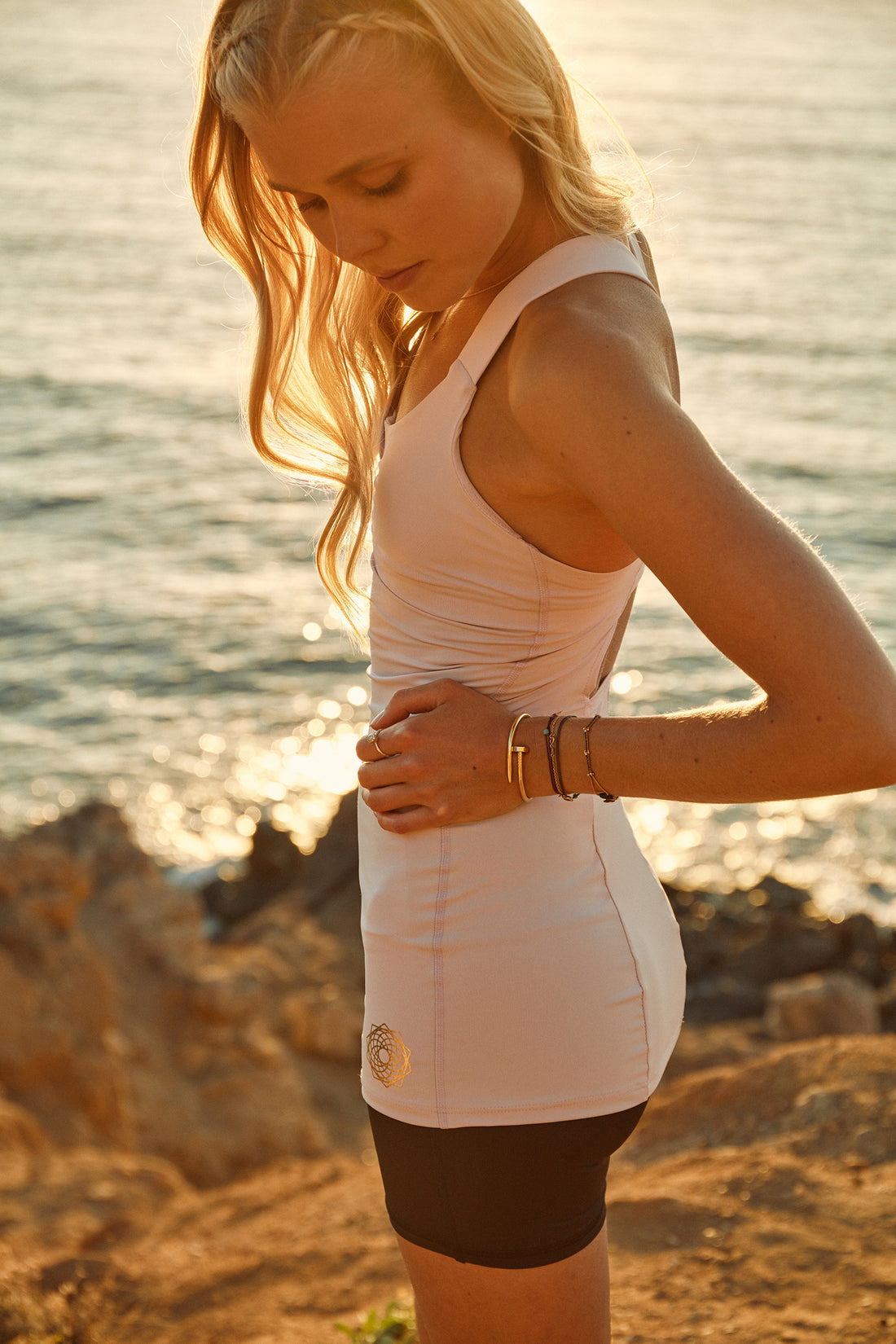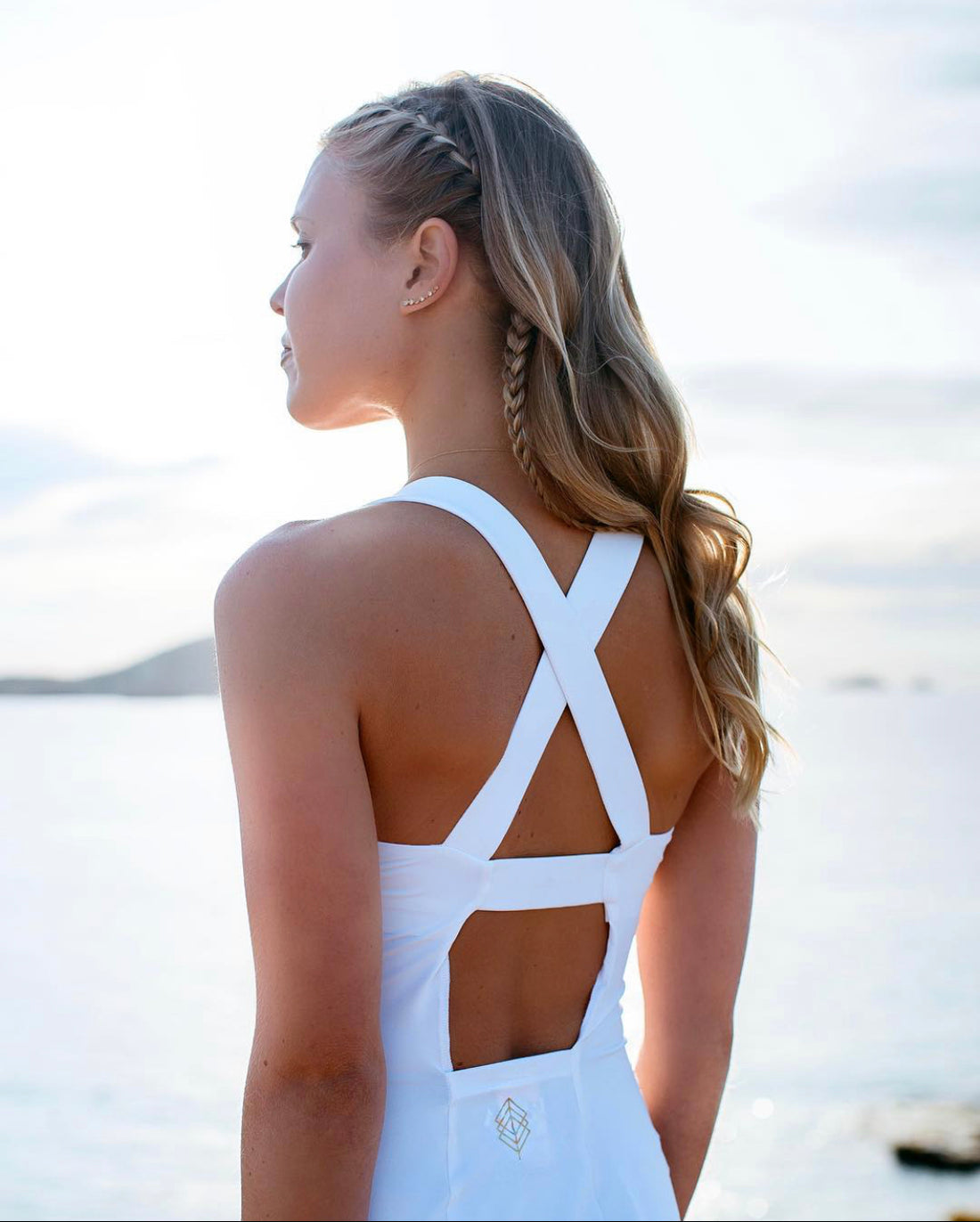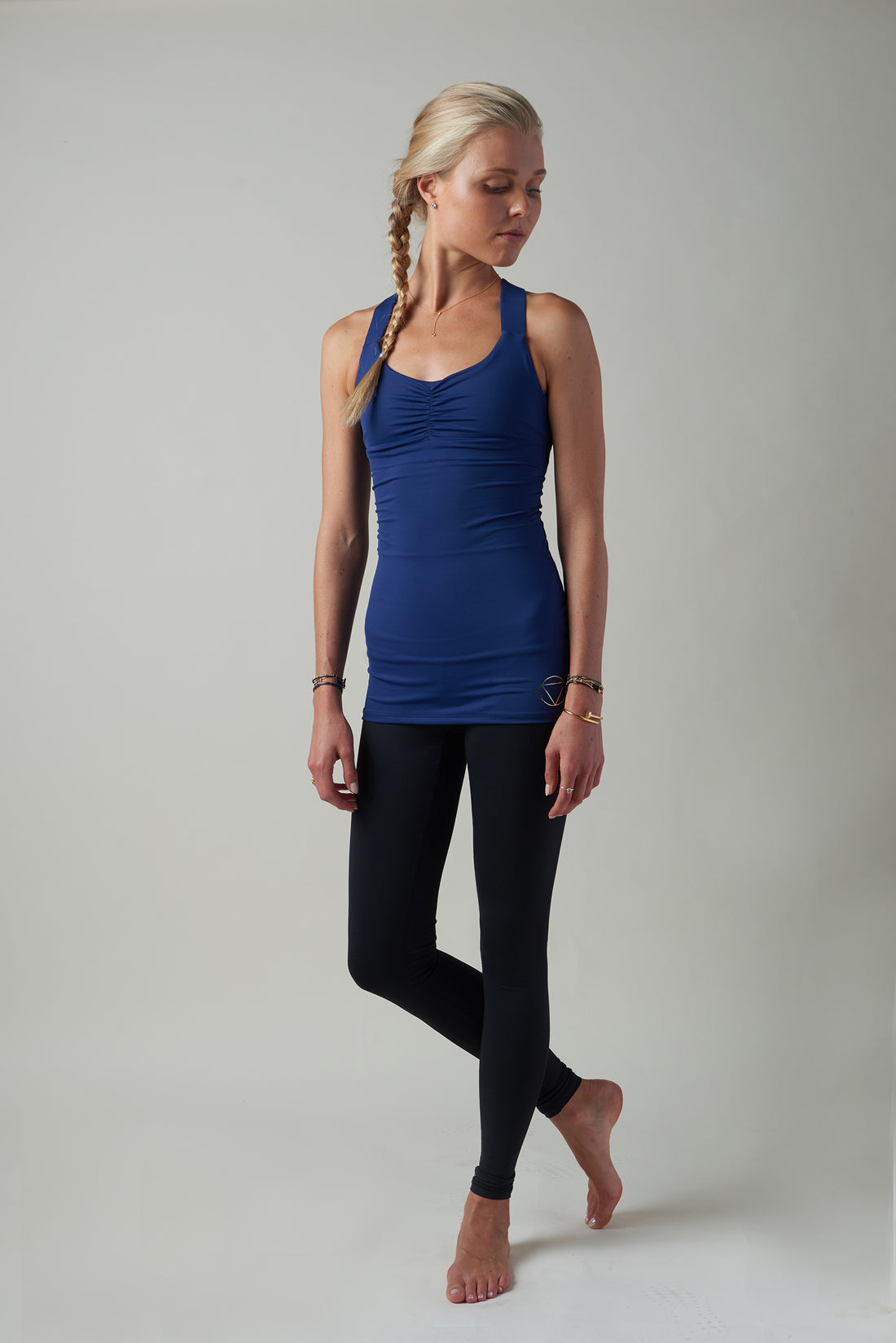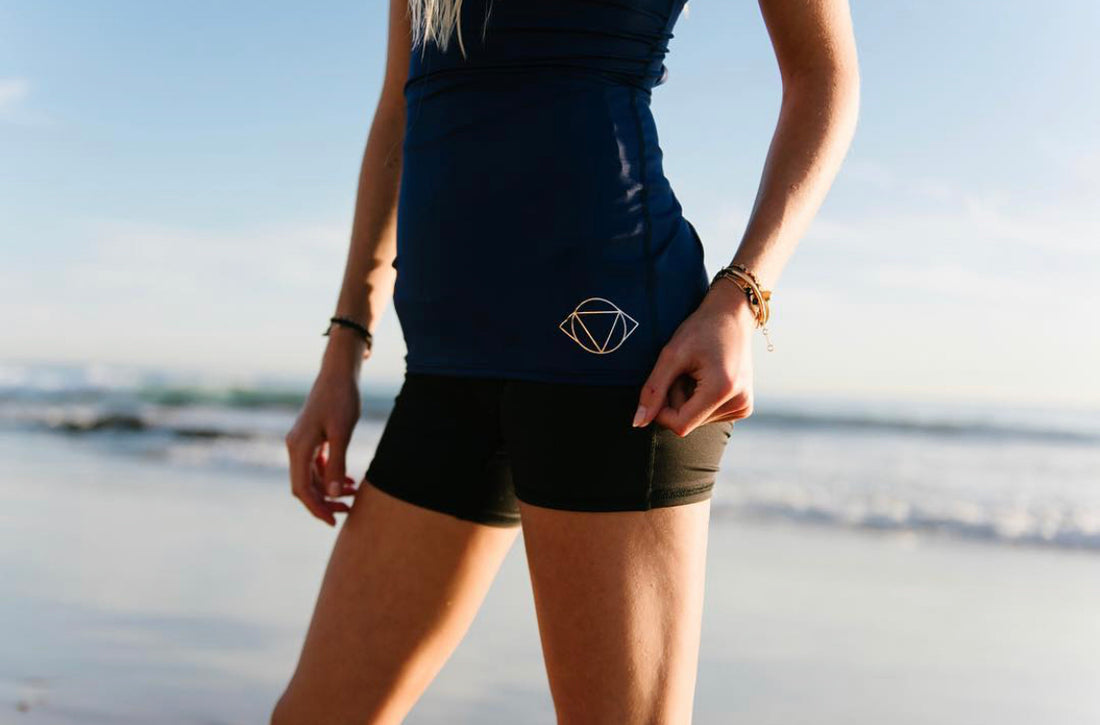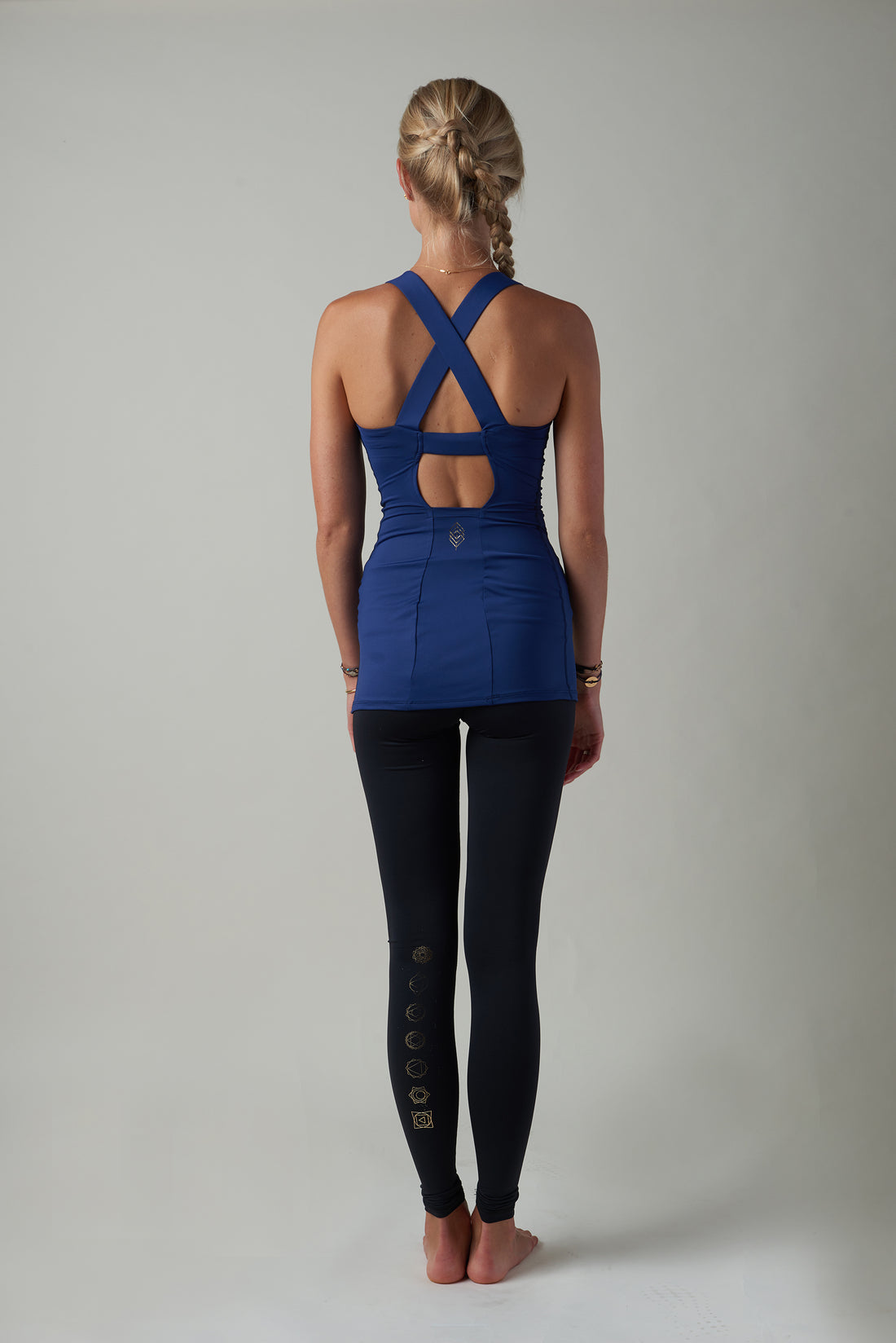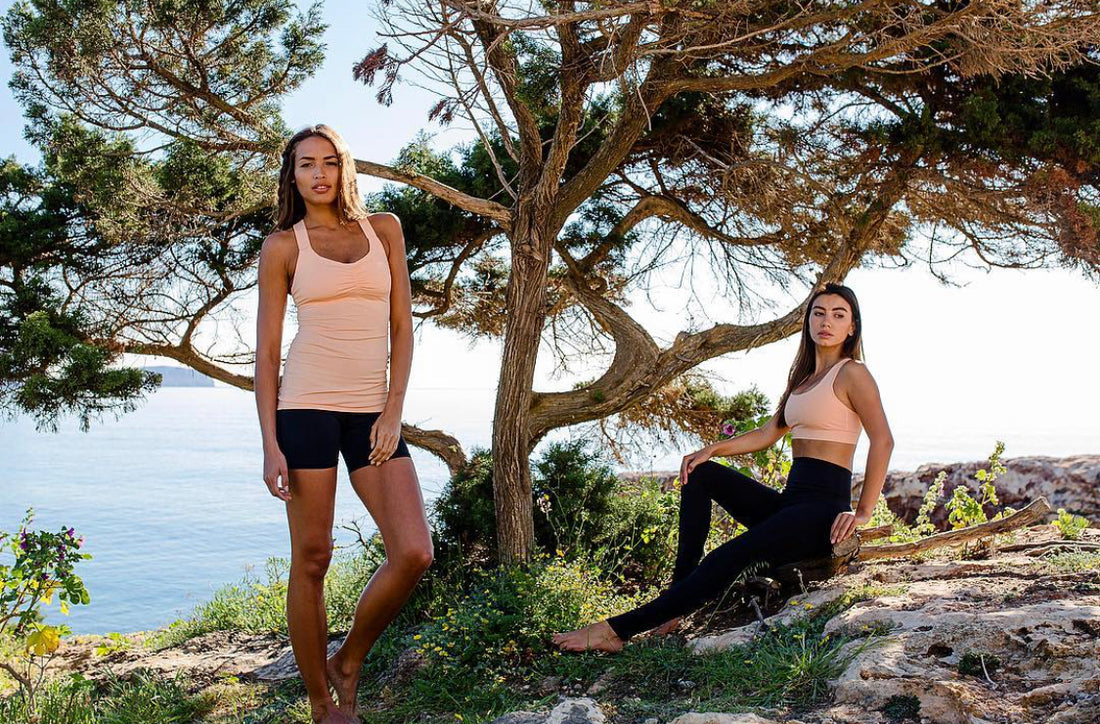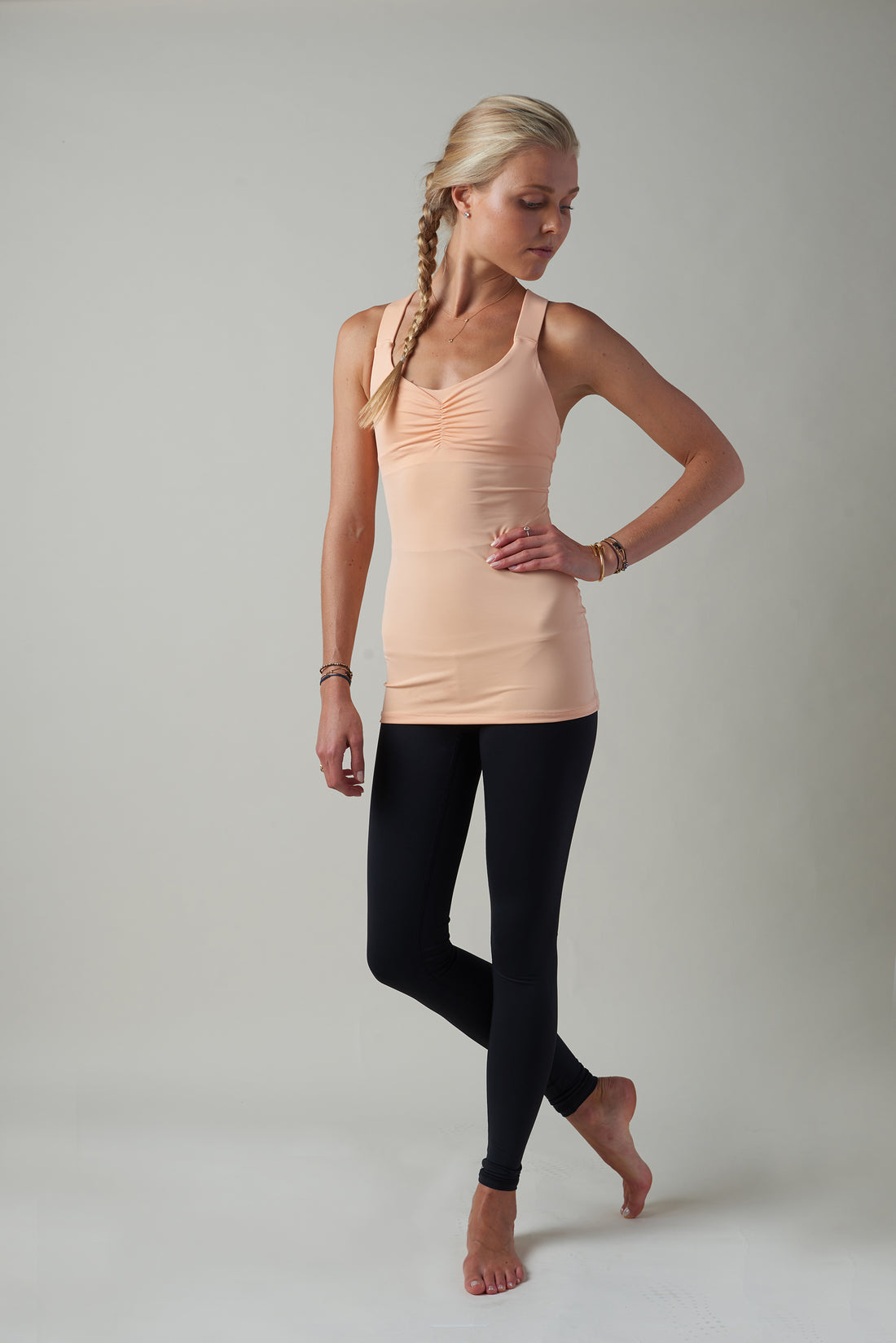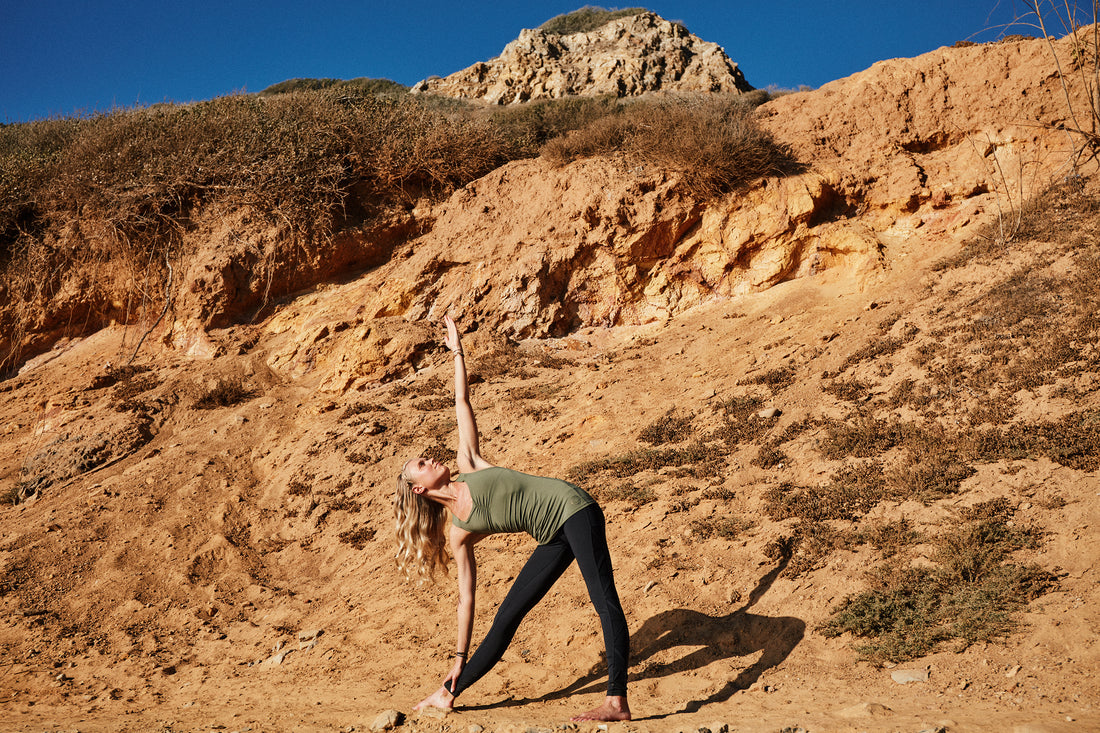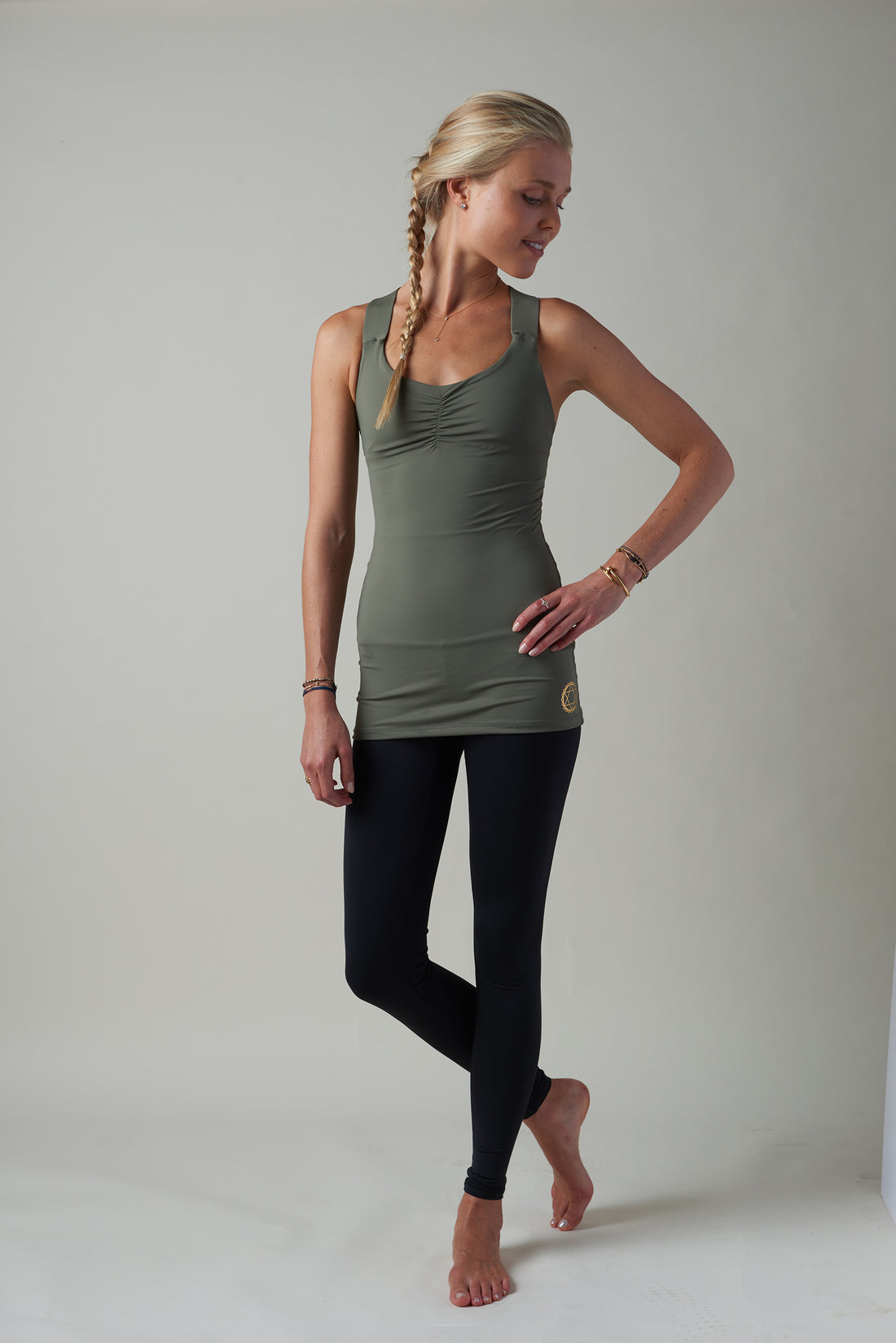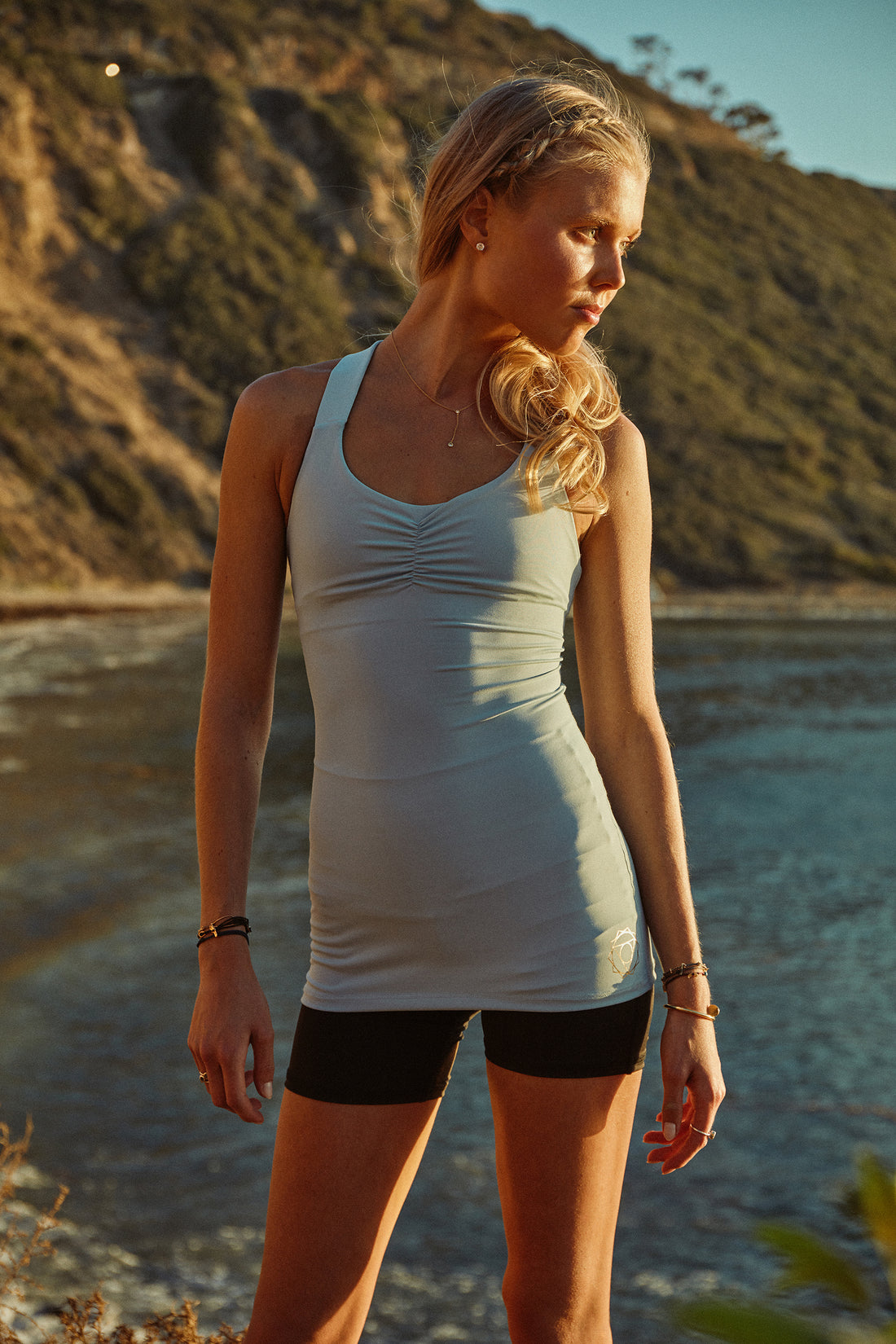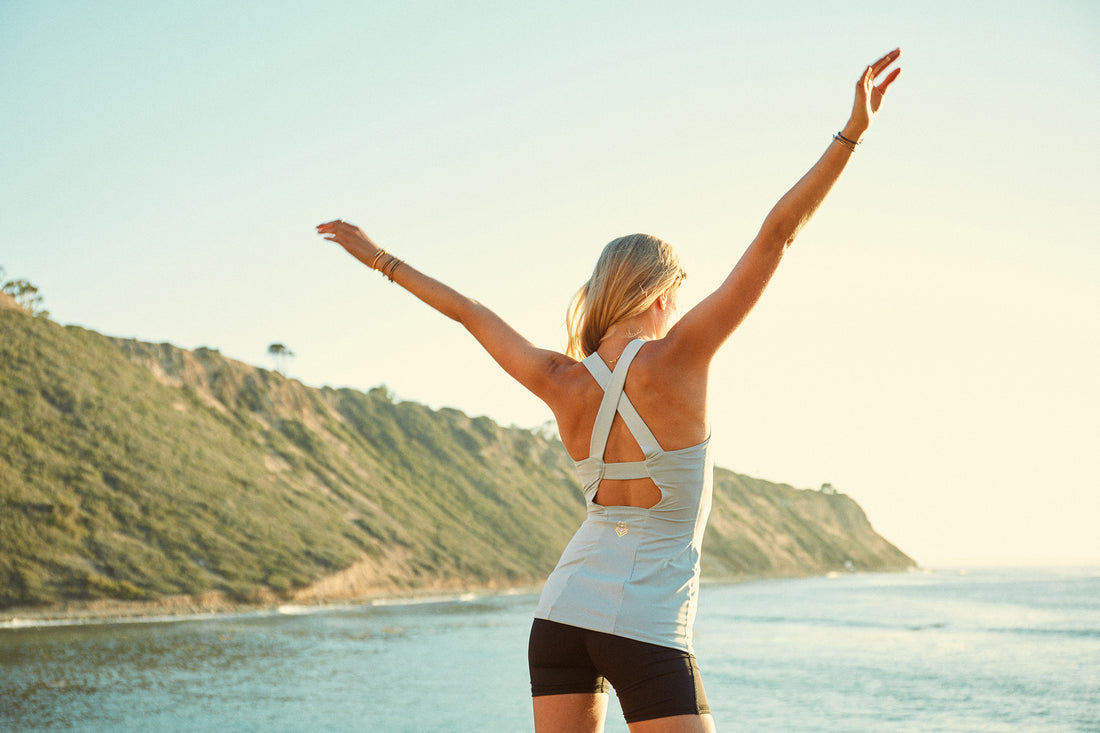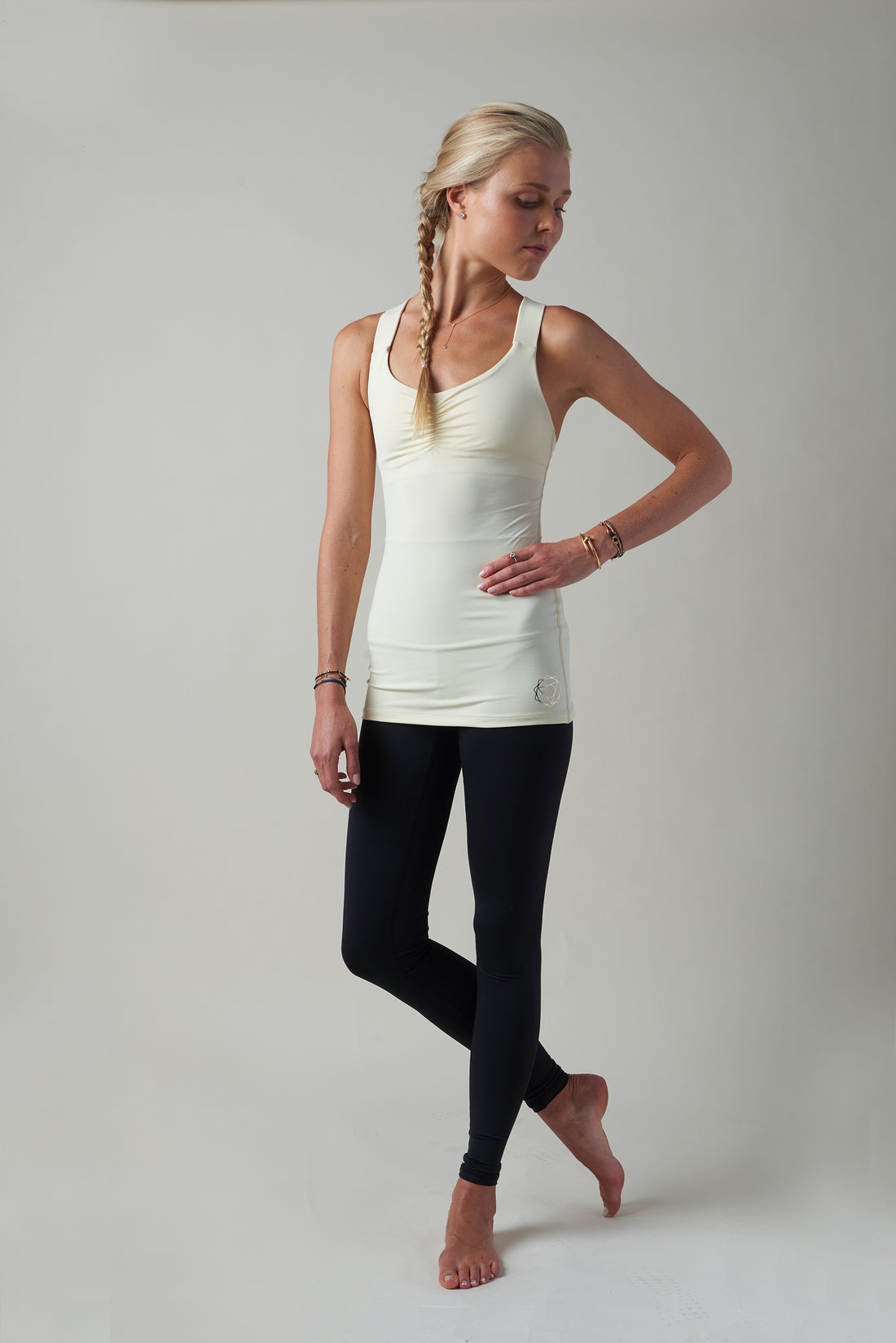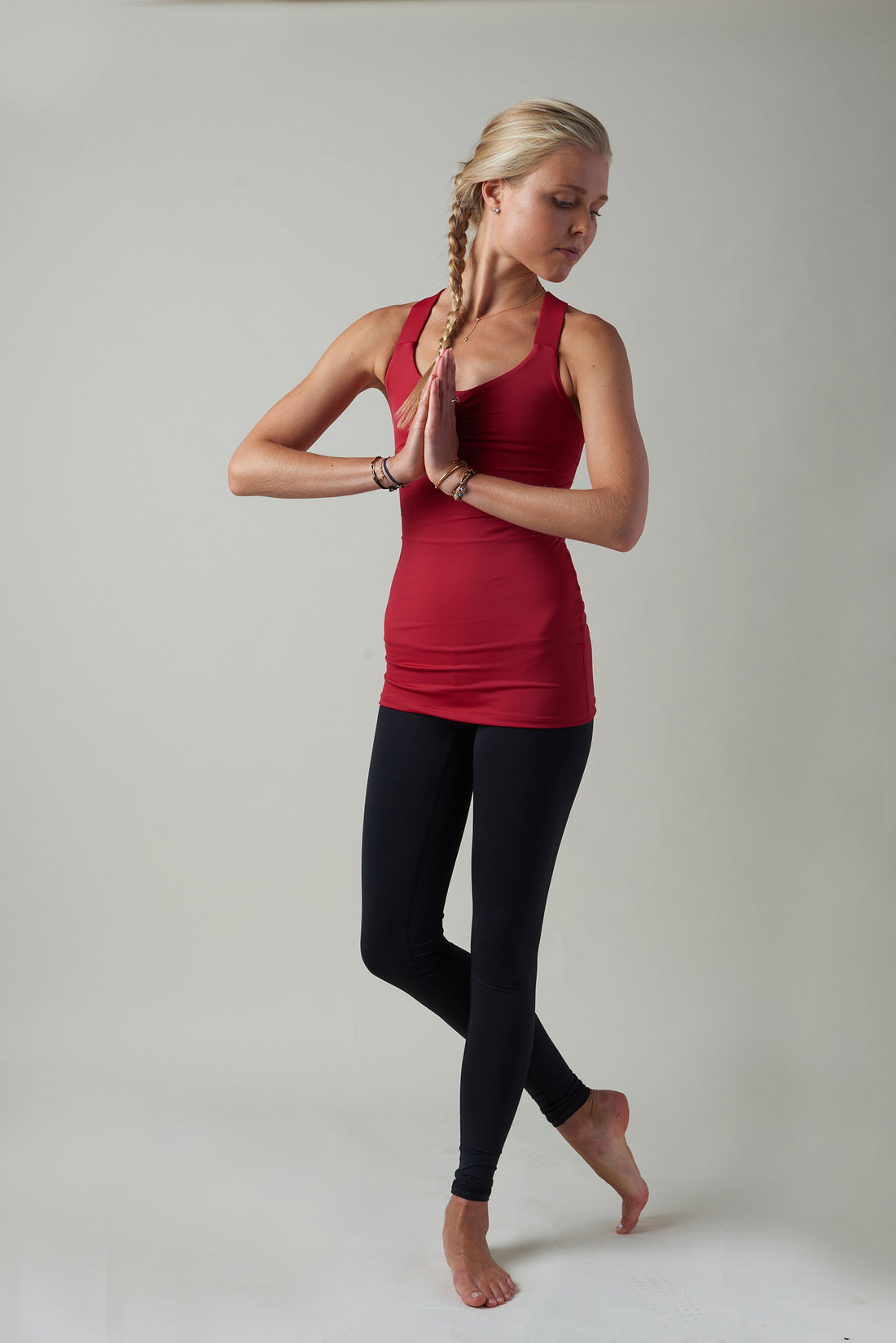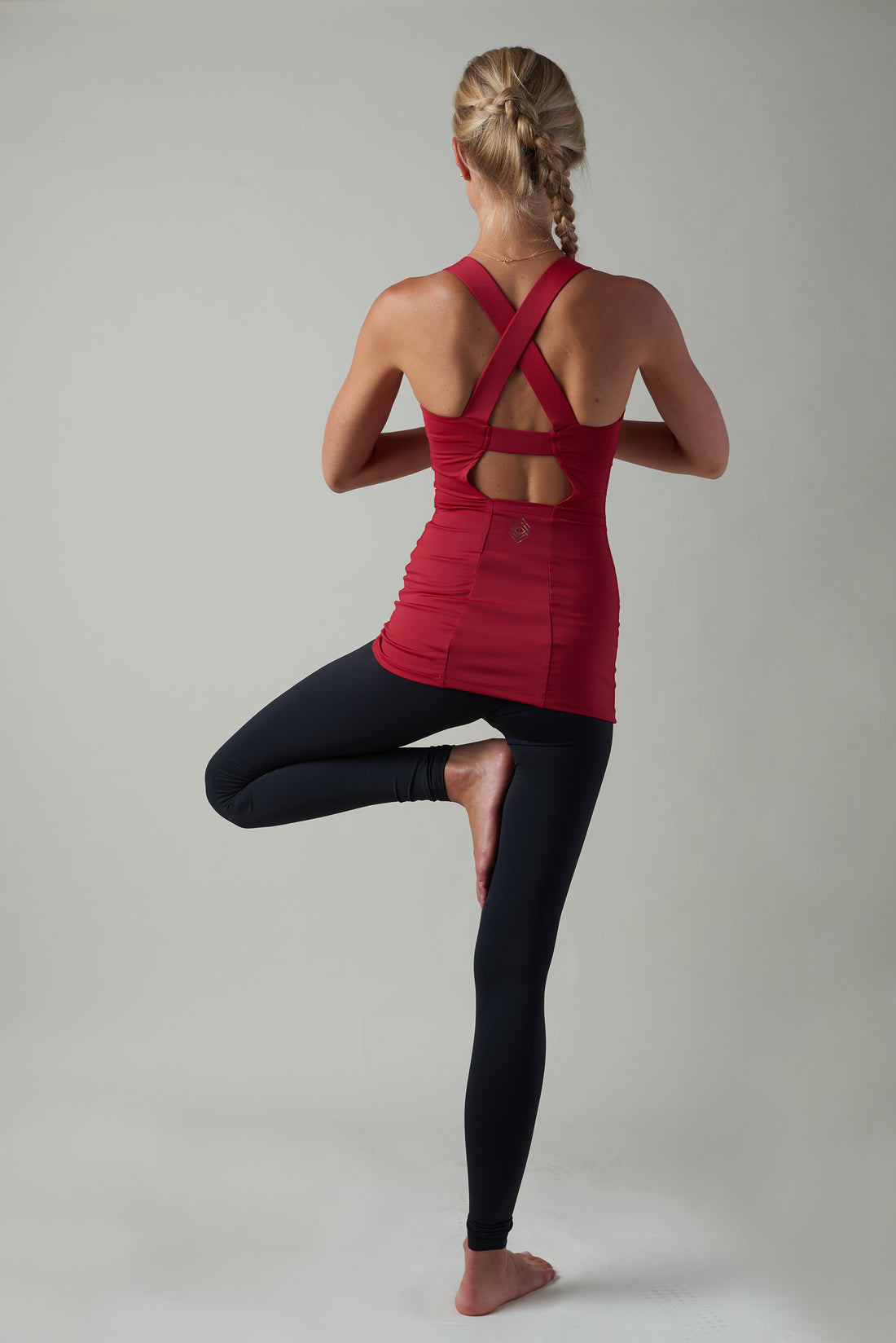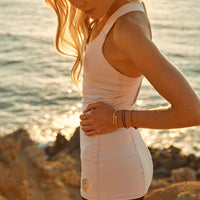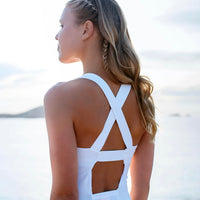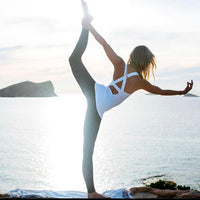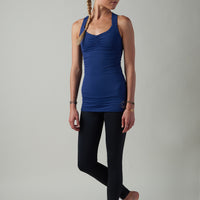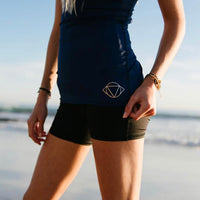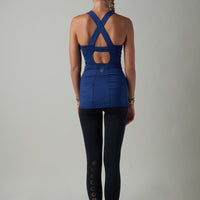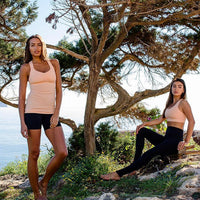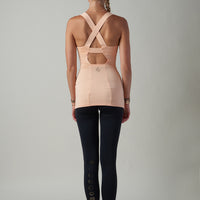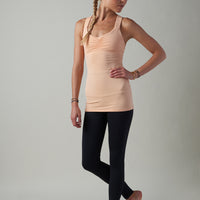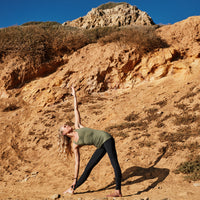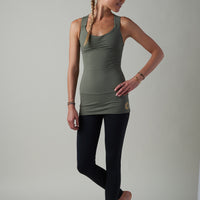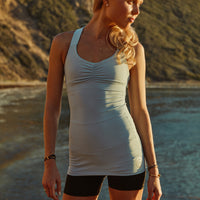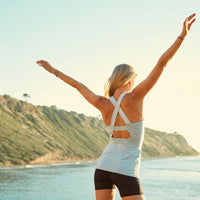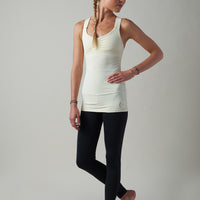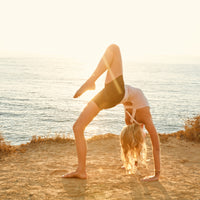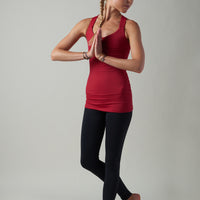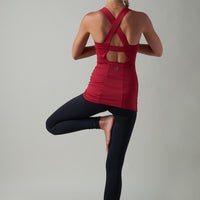 Fabric Content: 84% Recycled Charcoal Bamboo / 16% Elastane

Model wears size XS
Third-Eye Chakra (Navy Blue)
"Be aware of your surroundings"
This chakra is the centre of our intuition and sharpens our awareness in all dimensions.

By wearing dark blue increases your clarity of your environment and your own actions.
Throat Chakra (Light Blue)
"Speaking the truth in confidence"
This chakra represents our ability to express ourselves in a truthful manner.

Wear light blue colours to help communicate and express yourself in a confident, truthful way.
Crown Chakra (Lavender)
"Stay connected to your Spirit and Soul"
This chakra is the foundation of our spiritual body and our source of enlightenment.

By wearing the colour lavender or white, you receive more clarity in your life – it helps you to stay connected to who you really are.
Root Chakra (Red)
"Always keep both your feet on the ground"
Stay connected to Mother Earth.

By wearing the colour red will help you feel more grounded and connected to your family roots.
Solar Plexus Chakra (Yellow)
"Stay Strong"
The source of your energy and power to stay strong. Protect yourself every day to maintain inner strength.

Wear yellow colours to strengthen your inner fire – your confidence and motivation.
Heart Chakra (Green)
"Always have an open heart"
Our source of compassion, empathy and forgiveness.

By wearing the colour green opens your heart to the needs of others and helps mend it in a time of heartbrokenness.
Sacral Chakra (Orange)
"Love yourself and stay creative"
This chakra represents your sexuality, creativity as well as your love for others and yourself.

Wear orange to increase your self-love and life inspiration.
At PAMA our company's eco essentials initiative aims to create environmentally-friendly, fashion forward and timeless active wear, designed to last. We are committed to sustainable practices throughout the production process and create eco-conscious, luxurious pieces you can feel good about wearing. The cycle of ethical production combined with the use of sustainable fabrics is our core philosophy. Our whole production cycle is sustainable including our high-functioning fabrics which are made within OEKO-TEX guidelines without harmful substances because we believe that high performance active wear should be made Earth-friendly. Watch the video below to see how we work with the most sustainable factory in the world, to bring your PAMAs to life!
Find out more about delivery options. Try items in the comfort of your own home. If they're not quite right, you've got 21 days to request a return and send them back to us.
Our Promise, Our Certifications